Project STOP Welcomes Mike Webster, Founder of WasteAid UK, to the Team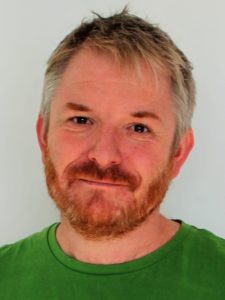 Project STOP's co-founders, SYSTEMIQ and Borealis, along with our strategic partners, the Norwegian Ministry of Foreign Affairs, Nova Chemicals, Nestle, Alliance to End Plastic Waste and Borouge, welcome Mike Webster, a founder of the award-winning charity WasteAid UK, who is joining as Chief of Waste Operations and will be based on the ground in Indonesia.
"If there are superstars in the waste management industry, Mike is one of them," said Joi Danielson, Asia Programme Director and partner at SYSTEMIQ. "Joining our incredible team, Mike will build on our successes and contribute to taking our ambition to scale circular waste management systems to the next level both in Muncar, Pasuruan and Bali, where we are working to keep plastic waste out of the environment, and beyond—across Indonesia and Southeast Asia.
"Strengthening the team in Indonesia is valuable for the optimisation of Project STOP, and we really look forward to Mike's important contribution," said Craig Halgreen, Director of Sustainability & Public Affairs at Borealis. "We have recently seconded a Borealis manager focused on circular economy solutions to Indonesia, which will compliment Mike's waste management expertise and add to this impressive team addressing the enormous challenges of waste management in the region."
Mike comes to Project STOP with nearly 20 years of experiences in the waste and resources sector both nationally and internationally. His overseas work includes the South Pacific, Latin America and sub-Saharan Africa, managing ground-breaking projects on waste livelihoods, community waste management and research. He holds an MSc in Environmental Economics.
"I have been hugely impressed by the growth and development of Project STOP and the impact it will have on community health and wellbeing as well as the reduction of ocean plastic pollution," said Mike, who currently plans to move with his family from the UK to Indonesia after pandemic travel restrictions are lifted. "Joining Project STOP is an opportunity to be part of its growth—an opportunity I could not turn down."
As Chief of Waste Operations, Mike is responsible for leading the successful execution of Project STOP's city partnerships, focused on municipal waste system design and implementation, including facilitation of waste processing operations and sortation infrastructure.
Mike's experience is deep as it is diverse: He has led composting schemes in the Solomon Islands, plastic recycling and waste-to-fuel projects in West Africa, and training on no-waste entrepreneurship in Pakistan and Ghana.
"Over the past five years, after founding and growing WasteAid, I have become increasingly aware of the key role that proper waste management plays in the health and well-being of communities, and its crucial role in reducing open dumping and burning as well as, marine plastics pollution," said Mike. "It's not glamorous but it is vital, something that many people in wealthier parts of the world take for granted."
"Mike will bring to bear his vast knowledge of waste management in a range of settings to Project STOP," said Ben Dixon, partner at SYSTEMIQ. "We will benefit from his experience, as well as the communities where Project STOP works."